We are looking for research with the potential to be applied as tangible, actionable guidance at the individual level.

As of November 2022, the academic research that links nutritional value of foods and their environmental impact is still a nascent, cross-disciplinary area of discovery.
Labs and institutions we are following and their recent publications:

UCSB
Halpern's Lab
Halpern, B.S., Frazier, M., Verstaen, J. et al. The environmental footprint of global food production. Nat Sustain (2022). LINK

ASPEN Institute
Food as Medicine project LINK

FAO
The State of Food Security and Nutrition in the World (SOFI) 2022 LINK
Thinking about the future of food safety – A foresight report. Rome. 2022 LINK

Stanford
School of Sustainability - Blue Food research and policy recommendations 2021 LINK

2019
UN System Standing Committee on Nutrition LINK


It is exciting to see individuals and communities coming up with solutions that can inspire others.


It's a crowdsourcing compilation of crafty and practical ideas to put the regenerative future of food into practice.
We watch for the most innovative solutions being developed in and around the regenerative future of food.


We survey the industry as we search for the most exciting products that we can showcase in our events, and that will get to the consumer's plate.
Products we're looking at
From precision fermented foods to new recipes, here's what we have in our lab pantry these days.


As we curate new-to-market products, we share here the results of our inquiries.
(Endorsements are our own)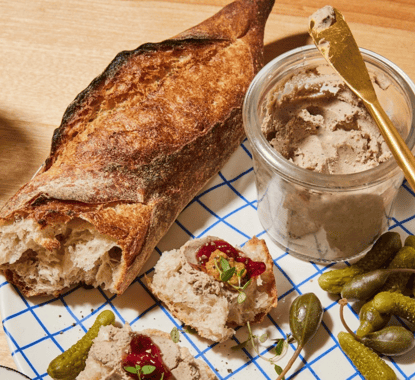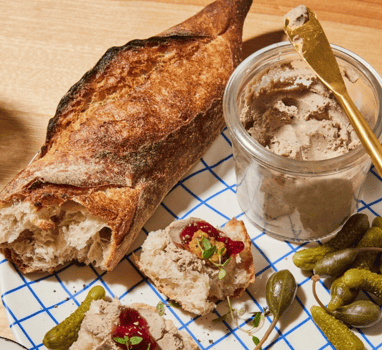 PrimeRoots Truffle Pate

What we love about it:
#1 Taste! It's so good! Maybe better than what we remember of what a good pate tastes like.
#2 It's made of mushrooms! koji, used to make
If you have dietary restrictions or are vegetarian or vegan, that's a great option.

Koji can contain traces of gluten, so not recommended for celiacs.

#3 The texture and look are just perfect. PrimeRoots founders are meat eaters and care to create products that appeal to vegans and meat-lovers alike.
#4 It's made in Berkeley, CA.

#5 It is the perfect example of traditions re-invented with precision techniques and biomimicry.